We Provide Technology, Best Practices, and Strategy
Our consultative approach uses measurable results to reach your growth goals.
Our services are designed to create solutions that maximize conversions and also fit your organization, budget, and resources. Because we understand the need for return on your investment.  We help companies improve conversions, increase traffic, and drive revenue.
We improve web presence by approaching it through the perspective of what your customer experiences and can provide you analysis of your: Content Structure, Message Clarity, Usability, Value Propositions, Trust Signals, Marketing Alignment, and Traffic.
We support our customers by assisting with the management of their web presence and helping to boost internal capabilities to grow and sustain web efforts, improve channel performance, and adapt to shifting market landscapes.
We share our understanding, tools, and sources of expertise to help our customers make operational improvements, improve their marketing, and influence their digital brand identity.
All this goes to say, we contend that the web can provide a source for a small business's competitive advantage because of the ability it provides to generate custom solutions, tools to streamline business administration, scale and measurable marketing efforts, strengthen customer relationships, communicate the value of your product or service, and the list goes on.
"Product differentiation is ultimately an expression of the creativity of individuals… and is limited only by the opportunities that exist, or that can be created, in a particular industry and by the willingness and ability of firms to explore creatively various ways to take advantage of those opportunities."

Gaining and Sustaining Competitive Advantage. Barney, Jay. 2007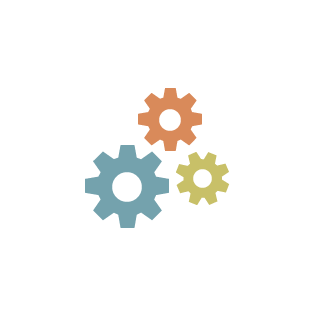 We consider your goals and obstacles and offer growth strategies.
Some of the key items we assess include:
Sales Cycles and Strategies
Digital (Online) Channels
We expand your company's visibility on the web
When your customers search for your service or products, do they find you? We work with you to increase your web footprint and also help make sure you're conveying your company's value and product or service benefits. Helping to build competitive advantages and better customer relationships through your web channels is our speciality. We also design and implement strategies to assist you in generating more leads and gaining more market share all while collaborating with with your decision makers, sharing cross-functional skills with your team, and leveraging third party services and products.
Custom applications, integrations, and managed hosting? We do that, too!
Arrange a one-hour free consultation to discuss your needs, and at a minimum, we can point you to next steps that may help you.